If you're a teacher, then I'm sure you've heard of Thirty-One.
If you haven't then you're missing out on the world's most loved bags!
Let's be honest every teacher loves a good bag!
Here's my summer purchase: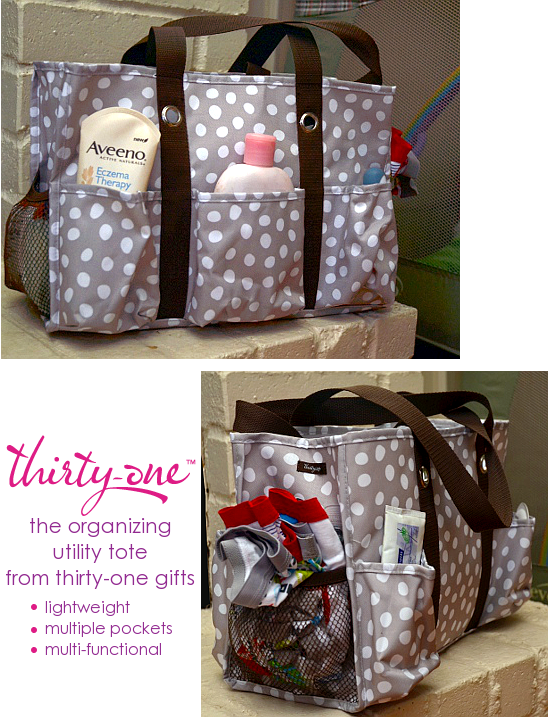 It's the organizing utility tote- do you have one??
It hasn't been delivered yet, but I hear it makes the perfect teacher bag!
It has all these awesome little pockets to stuff lots of stuff. ;)
I also
adore
the large utility tote because it has metal trim and remains open and upright.
And the lunch bags are precious too!
I see tons of them daily in our teacher's lounge.
They're insulated and super easy to clean- so I've been told.
SO many choices and I just heart them all! Don't tell my husband. ;)
Have ya'll seen the NEW prints for fall?
LOVE, LOVE, LOVE!!
They just came out 2 weeks ago and you've gotta see 'em!
The owls are ten kinds of precious!!
And the natural burlap- so.chic. for fall!
So, long story short, I just couldn't help myself...
I'm throwing a thirty-one party for my readers!
that's ya'll!
Ready for the best part?
Spend $31 and get 31% OFF!
Yep.
It's true.
But you have to order through my blog party to get the deal!

Click the picture below to flip through the catalog and place your order!
Your friends and fam can order too!
Everything ships directly to you- or them :)
Once you find the bag style you like, select it and then choose your fall pattern.
*not all bags come in every pattern*
I'll close out the party on Monday the 24th!
Happy Shopping and better yet, happy saving my friends!!
Leave me a comment- I'm dieing to know which bag/print is your fav!